Our Story
Discover the heart and soul behind MARUSHA natural, sustainable, holistic skincare
Family values, openness, simplicity, holisticity
Good afternoon! My name is Marita Aboltiņa. I am the founder and manager of the Latvian natural cosmetics brand MARUSHA, a certified developer of natural body and hair care cosmetics.
The MARUSHA brand is a family created and owned business. Its operation is based on family values, openness and simplicity. The products are created and carefully tested by the founder of the brand, Marita, a mother of 3 children. The childhood nickname of the creator of the brand was Marusha, and the name of the brand came from this name. The product recipes are originally created for their own needs, to address specific needs, such as shampoo for hair growth, anti-hair loss, solid lotion for dry skin and irritated skin. Seeing that the created products help, in 2021 we decided to offer them to other families who want to buy natural cosmetics.
Creating new recipes, we support holistic wellbeing approach and provide multipurpose products with multipurpose benefits.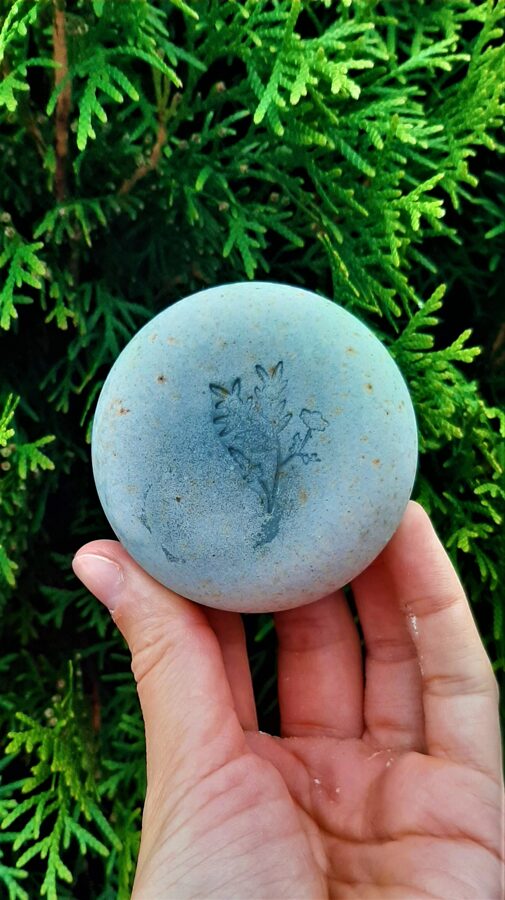 Sustainable and natural cosmetics
Sustainable and green thinking is our way of life, that's why we create and offer healthy and environmentally friendly cosmetics. It has been tested and proven for a long time. There is nothing superfluous in our cosmetics. Each component has a positive effect and does not harm humans and the diversity of nature. We ensure durability with the multiple effects or effects of the products, for example, when the product not only softens and nourishes, but also soothes the skin and helps heal scars and inflammations.
In our products, we use high-quality, certified raw materials, as well as Latvian wild plants and plant macerates, which we produce ourselves, thus ensuring high quality products. In the extraction of raw materials, we use an environmentally friendly extraction method - maceration. Like the herbal macerates, our products are also 100% handmade by us, which gives our products a special value.
Sustainable & certified

Our commitment to sustainability is reflected in our use of certified, high-quality raw materials and our eco-friendly production practices.

Plant based ingredients

Crafted with high-quality, plant-based ingredients for a natural and effective beauty regimen.

For all skin types

Suitable for every skin type, our products are designed to nourish and rejuvenate your skin.

Handmade with love

We meticulously create our products using time-honored techniques and natural elements, imbuing them with care and affection.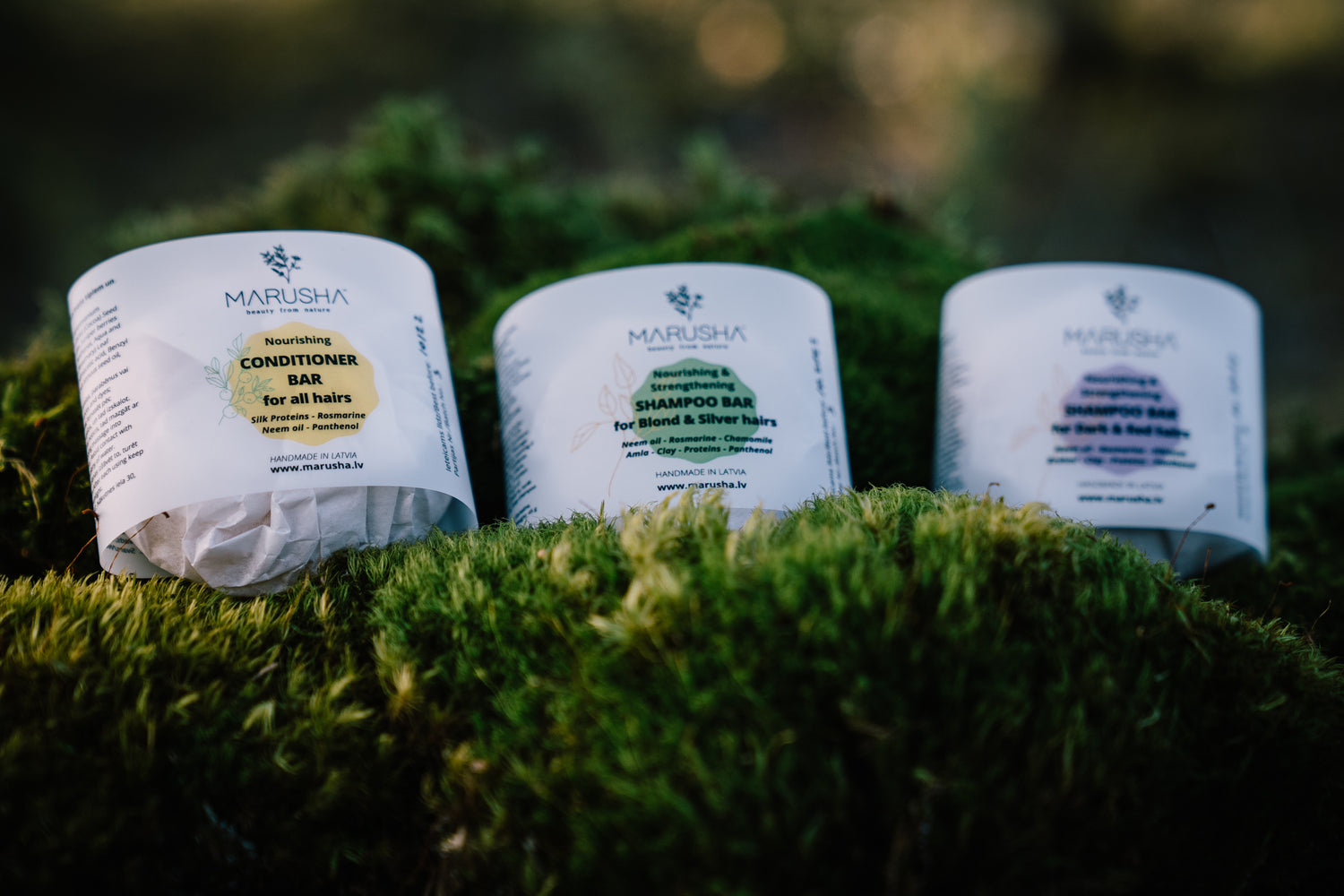 Eco-friendly and convenient packaging
We choose simple, minimal and environmentally friendly packaging that is both practical and attractive to its user. Openness and holistic wellbeing are our values, therefore all product ingredients are indicated on the product packaging.
"Each of us is a special and beautiful miracle of nature. And so are our products." 
Best regards, Marita and the MARUSHA team